John BV is specialised in the delivery of wood for marine applications. We sell only the highest quality, European-standard products, for low prices. This combination of high quality and low prices is a promise we can keep because of our decades of experience in supplying the maritime sector.
Our most important categories are:
EuroGrating and EuroLining
Hardwood and softwood
Plywood and sandwich panels
Within these categories, we offer many different qualities, sorts and sizes. Bespoke/custom orders are always possible.
Delivery within 48 hours
We deliver worldwide from our base in the Amsterdam harbour. Our service level matches the quality level of our products. Wherever you are, we can supply you with EuroGratings of any size and type within 48 hours.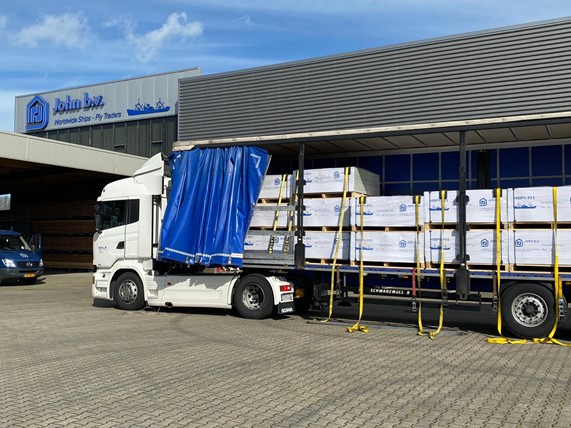 Bespoke and bulk orders
Bespoke work? Need custom gratings, panels or plywood? Just call and we'll deliver.
With our years of extensive experience in the shipping industry, we understand your requirements quickly. We always have an extensive inventory of products available in standard sizes. We can also supply plywood, hardwood and gratings in bulk. This can provide an interesting benefit.
John BV takes pride in its quality and delivery reliability.
Do you need wood for marine applications - anywhere in the world?
Then please call John BV: +31 20-633 03 20